SeamMate® Training is provided with system installation and startup which typically requires 1 1/2 days, including training up to four people on each shift.
Further on-site training is available as requested on a fee basis.
Operator training will review the function of each gauge, proper use of the gauges, and how these gauges interact with the OneVision®SeamMate® software. This session is designed to introduce features that are typical of operator authority levels.
Introduction to the SeamMate® System
Maintenance
Menu and Tool Bar Items
Checking Calibration
Quick Check: thickness gauge, countersink gauge, video microscope
Production Checks
Rechecks
Last Production Sample
Historical Reports
Auto Alert
Trend Charts
Histograms
Seam saw operation and maintenance
Seam stripper operation and maintenance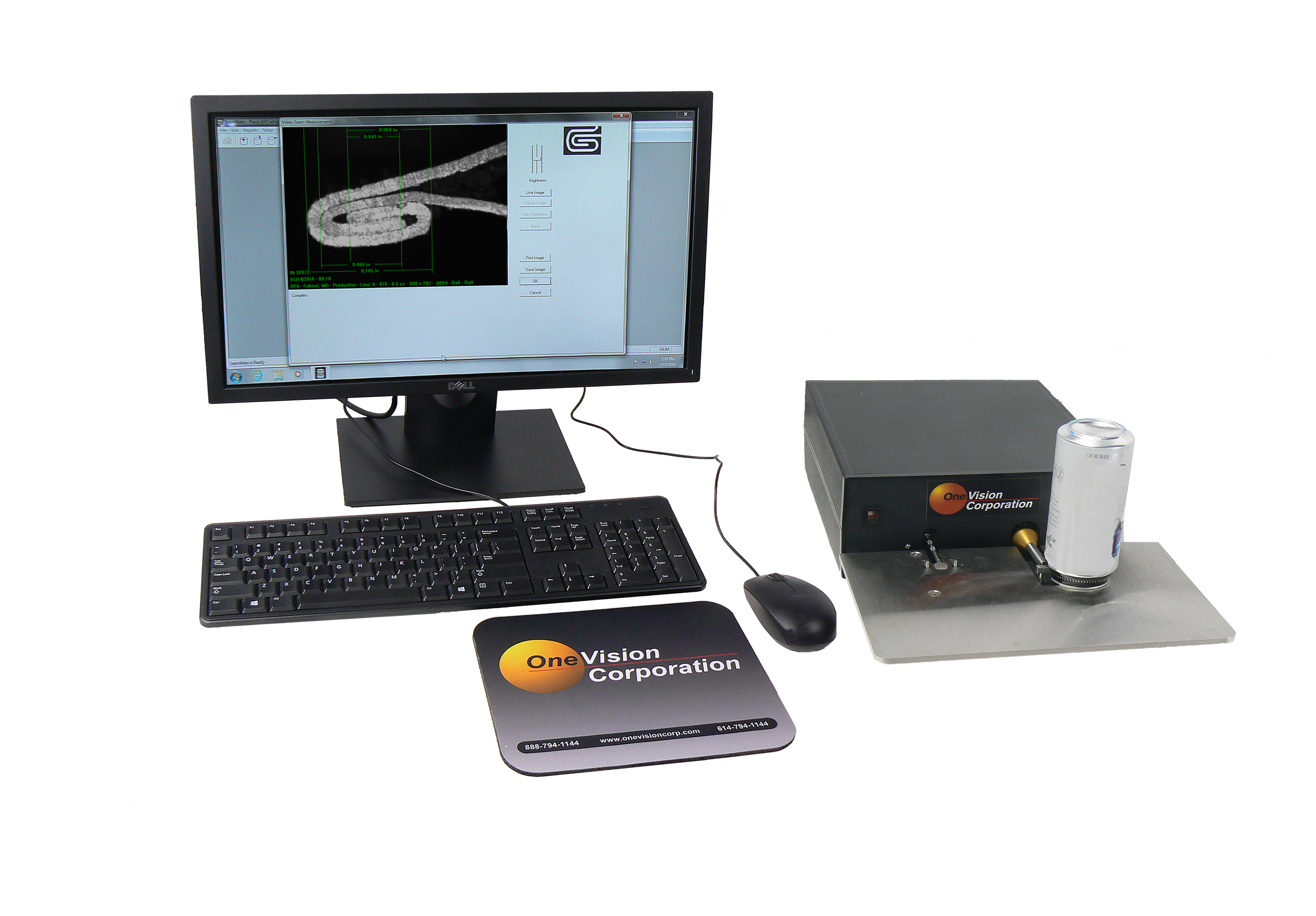 Administrative training will review the higher level administrative features associated with managing the system.
File / Image Retrieval
Reports / Inspection logs
Reports and logs
Can line setup and specification evaluation
Password entries
Inspection: production, first operation, seamer setup evaluation
Quick check / Micrometer mode
Configuration / Options / Definitions / Database maintenance
Calibration check / Calibration set
Data / Deletion / Moving data
Archiving data
Spare parts
Maintenance
Networking / Report station / AUTO Alert report monitor software